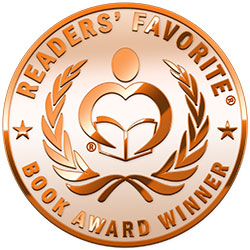 Reviewed by Divine Zape for Readers' Favorite
A splendid blend of social issues, family drama, and women's fiction, Bedside Manners by Heather Frimmer is a tightly woven story that explores the relationship between mother and daughter and how tragedy can change the way we approach both work and life. Marnie Novak is looking forward to completing medical school, getting married, and embracing the future with hope. But then everything changes when her mother is diagnosed with breast cancer. Joyce finds herself in a situation that isn't comfortable, not only because of the painful procedures she undergoes but also because she can't be in control as has always been the case. While Joyce struggles with accepting her new reality, her daughter experiences an epiphany when tragedy hits one of the patients under her care — life can be so infinitely fragile that the consciousness of how precarious it is becomes the seed of the journey towards finding meaning.

Heather Frimmer writes a story that pulls readers right into the hearts of her characters, evoking empathy and compelling readers on a journey towards compassion. This is a novel that teaches readers how our plans can't always be what we have dreamed and that when things fall apart, it is the bond that binds one heart to another that defines meaning. The pacing isn't too fast but steady and the prose is delightful to read. This author shows an unusual understanding of the rhythm of a woman's heart and the seasons of her soul, exploring emotions that can be complex, yet doing so with confident clarity. Bedside Manners is a narrative about learning to accept one's fragility and a daughter's journey towards compassion. A delightful read, indeed!