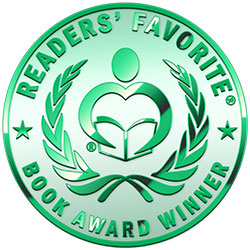 Reviewed by Emily-Jane Hills Orford for Readers' Favorite
Classic Greek and Roman literature is full of stories, myths, and legends about gods and heroes. Each story is exciting on its own, but there is usually a message being shared. And the story is depicted in classic art: painted vases and murals. The story of Bellerophon and the winged horse, Pegasus, is one of the Greek legends that follows a young hero as he defeats armies and vicious creatures. But sometimes power can be a heady thing, making a hero feel he (or she) is more powerful than anyone else. That was the case with Bellerophon. When he realized the extent of his power, he started to believe he was equal to the gods.

Dr. Simon Spence's picture book story, Bellerophon: Book 8 – Early Myths, takes a classic Greek legend and creates a compelling story for young readers, complete with fascinating illustrations to help carry the story along. The language is simple, suited to early readers, and the plot develops with great excitement, which will definitely capture a young reader's attention. The author brings the characters to life with vivid, cleverly crafted character descriptions. Dialogue is used effectively to make the scenes active and interesting. The font used for the text suggests an ancient script. The author uses the age-old art of storytelling well. At the end of the book, the author includes some illustrations of classic Greek pottery decorated with images of Bellerophon and Pegasus. The author also includes some historic detail behind the story such as notes about how this is one of the oldest and lesser-known stories and how classic literature incorporated stories of Bellerophon. A fascinating way to interest young readers in classic legends, literature, and art.