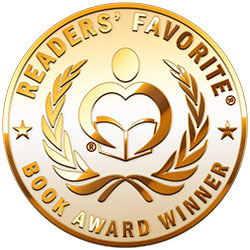 Reviewed by Melinda Hills for Readers' Favorite
Many people are searching for deeper meaning in their lives and Belonging: Remembering Ourselves Home by Toko-pa Turner provides wonderful encouragement for making the journey to discover a greater connectedness with the world. Beginning with the description of everyone as an orphan to their most basic selves, Toko-pa gently guides us to accepting what has been suppressed, and showing how we develop a sense of control in false belongings to compensate for our losses. After what amounts to sinking to the lowest depths, we can begin to come to terms with the aspects of our psyches that we have been told are inappropriate and incorporate them into our new view of ourselves.

Many examples from language, literature and native myths and beliefs demonstrate the world-wide sense of belonging that has been lost over the centuries of colonization and industrialization – where the world has become more material and the demands of the government or established religion replaced innate belief and connection to the mystic and natural elements of the world. With these examples and based on her Dream Work, Toko-pa explains the way back to belonging – remembering ourselves to our inner being. With a reaffirmation of the power of the feminine as well as a reconnection to all things natural, Belonging is a song line to bring people back to wholeness and a sense of connectedness with the world and with others.

Beautifully written with many personal examples, Belonging: Remembering Ourselves Home by Toko-pa Turner may be the most important self-help book of the decade. In addressing the true longing of the soul for something deeper by accepting our true selves, we can overcome the emptiness of modern life to become true members of humanity with a strong connection to the planet. Whether it be through God, Gaia or any other supreme being, we can experience oneness with life and live fully and happily as we seek to belong again. A beautiful book, well written and full of many points to which most people can relate. I can see people reading this over and over and uncovering new bits of wisdom each time.