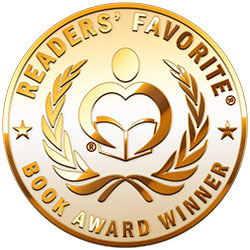 Reviewed by Anne-Marie Reynolds for Readers' Favorite
Ben Archer and the Toreq Son by Rae Knightly is the sixth book in The Alien Skill series. Ben Archer has been imprisoned on an alien warship, accused of the theft of an Alien Translation skill, and can only watch as the Earth is blasted with natural disasters by the Toreq. Floods, droughts, and hurricanes wreak havoc and Ben has no idea how he is going to save the planet. Mesmo, an alien friend of Ben, is the only one who could persuade the Toreq to stop but he has disappeared. Where is he? Ben needs to get out of prison, persuade the Toreq that the translation skill was given to him by Mesmo's daughter, and save the planet from destruction. He's just 13 years old – can he do it? Can he stop the Alien General from carrying out his evil plans? This is Ben's toughest adventure yet and he must win otherwise the world is doomed.

Ben Archer and Toreq Son by Rae Knightly is part of a series and I would strongly recommend reading the entire series in order to fully understand the characters and the references to previous events. However, I read it as a standalone and was more than satisfied that I could grasp the whole story. More than a teenage sci-fi story, this is about overcoming obstacles in life, learning to communicate, and taking responsibility for our actions, all wrapped up in a neat story with plenty of action and no small amount of twists and turns. The story grabs you right from the start and takes you on a rollercoaster journey with some pretty cool characters. It is an engaging, exciting, and fun story with a good ending and if you enjoy this, I encourage you to read the series in order.