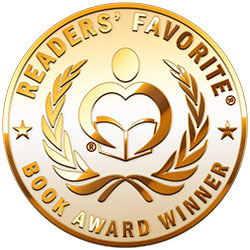 Reviewed by Christian Sia for Readers' Favorite
Beneath the Flames by Gregory Lee Renz is a mesmerizing story that brims with life and humanity, a story that explores themes of race, love, family, and an adventure within the firefighting department that evokes hope and personal transformation. Mitch Garner is a young farmer and volunteer firefighter who experiences a tragic event and, driven by guilt, leaves his small town in Wisconsin for Milwaukee, seeking to prove his worth and redeem himself. But new challenges await him, including a challenging firefighting assignment in the heart of a busy and dangerous city. When he meets Jasmine Richardson through the mentoring program where he is assigned to teach her younger sister, a new path opens before him. Follow his story as he navigates a delicate dilemma, torn between moving back home to life with his high school sweetheart or risking his life trying to protect Jasmine from a dangerous gang.

Told in a voice that is strong and filled with compassion, Gregory Lee Renz's story demonstrates characters with depth. They are richly developed and with deep psychological and emotional layers. The internal conflict is so brilliantly handled, reflecting the struggle of the protagonist with guilt and his quest for redemption. The prose is gorgeous and, from the very beginning, the author had me captivated by the wonderful imagery and the lyrical nature of the story. "Mitch Garner had been mowing row after mind-numbing row of hay since early morning…" is one of the phrases that offer insight into the life of the protagonist and this manner of expression deepens the narrative and builds the connection between readers and the characters.