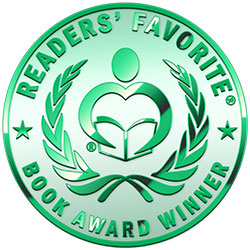 Reviewed by K.C. Finn for Readers' Favorite
Between Worlds is a work of fiction in the science fiction genre, aimed at young adults and written by author Micky O'Brady. The book is an exciting adventure between parallel worlds in which the relatable young protagonist finds herself exploring an alternative world after a panic attack breaks the barrier between worlds. Hunted by people who want to do great harm to her native Earth, the plot follows her race to save humanity from an inter-dimensional threat, all whilst struggling with her feelings towards a member of the enemy race assigned to guard her by the very authorities she's running from.

One of the most immediate and effective elements of this excellent book is the presentation of Noa, the central protagonist. Taking a condition like panic attacks, which can be so crippling and incapacitating, and using it to show such strength and that anyone can become heroic, no matter what they have to deal with, is a truly inspiring central theme. Noa and Avery are charmingly written with relatable dialogue and a genuine emotional sensitivity to their growing closeness, which weaves through the well-designed plot without ever taking it over too much. The plot itself is very well planned for the chain of events, with many a twist and cliffhanger moment that is sure to keep the young adult target audience on their toes. Overall, Between Worlds by author Micky O'Brady is an accomplished and exciting paranormal work that offers plenty for its readership in terms of style, atmosphere, and character development.