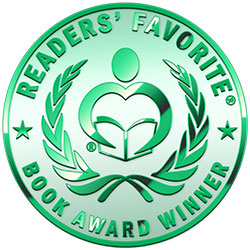 Reviewed by Christian Sia for Readers' Favorite
Beyond the Cabin by Dana Ridenour is a terrorist thriller that is skillfully plotted and written to perfection. The head of the Undercover and Sensitive Operations Unit needs an undercover agent who has experience working extremist groups, preferably a southerner, and Lexie Montgomery fits the bill perfectly. She is to investigate the extremist group in South Carolina Lowcountry called Earth Liberation Front. Her undercover gets blown and she finds herself fighting to survive. The bad guys now know who she is. The only problem is that she doesn't know who they are.

The opening is powerful, starting with a gripping prologue that features the protagonist running from pursuers and lost in an unfamiliar and unfriendly landscape. The last words of this prologue offer readers something of the style of the author, a promise of a suspenseful story and great entertainment: "The harder Lexie struggled against the thick, sludgy pluff mud, the deeper she sank. Weak, bleeding, and up to her knees in unyielding pluff mud, she felt a large hand brutishly grab her shoulder." The writing is gorgeous and tight, leaving the reader wanting more.

The author does an incredible job in writing focused scenes, exploring the emotions of the characters with great vividness and creating dialogues that sound natural. The narrative is filled with suspense and Dana Ridenour has the gift of arresting the attention of readers and keeping it throughout the narrative. Beyond the Cabin is fast-paced, suspenseful, and delectable, a story with a protagonist readers will stick with and root for.