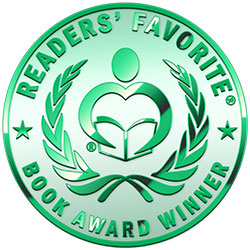 Reviewed by Asher Syed for Readers' Favorite
Beyond the Scale: Emotional Healing from Food Addiction by Debra Moss is a non-fiction self-help Christian guide for those who struggle with unhealthy relationships with food. Moss uses her own life experiences in the narrative as she addresses the progression of her food addiction, which can be traced back as far as the age of six when her grandmother warned that if Moss' weight wasn't curbed as a child that she would grapple with the effects for the rest of her life. Moss breaks the book down into four distinct and interconnected sections: Mind, Soul, Body, and Putting It All Together. These are then further distinguished by addressing the crux of the psychological, spiritual, and physical nature of food addiction and establishing scripture-based guidance to pierce the veil of its toll.

It takes a great deal of courage and an even greater amount of faith for an individual to go public with their story of addiction. It is frequently met with surprised concern by people beyond the addict's immediate circle and is almost always followed by a frown, a few polite nods of the head, and the realization by the addict that the person they have just confided in now views them as someone with a problem that is their own fault, and that stems from a deep moral weakness. Of course, addiction is so much more complex than that. In her book Beyond the Scale, Moss' application of scripture to every element of the journey means readers are able to navigate a way out of the darkness of addiction into the light of progressive healing in all aspects. I was most moved by Learning To Love Yourself in which Moss writes, "You were never meant to live a life of deprivation, especially when it comes to love." Later, Moss expands this to include not only self-love but the love God has for the individual and the love the individual has for God. This is the only way to truly seek progress over perfection. The book is well-intended, well-written, and profoundly instructive, and I have no doubt others who read it will be able to view circumstances with open eyes and open hearts.