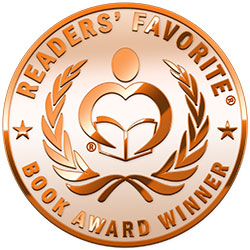 Reviewed by Anne Boling for Readers' Favorite
BION (Believe It Or Not} Book #3 of the CUL8R Time Travel Mystery/Romance series by Bob Kat is the tale of four high school students: Kelly, Scott, Austin and Zoey. They can talk to the dead and they can travel back in time. In this book, the focus is on Kelly and Zoey. The book gives an overview on how they found Thomas Edison's invention that allows the teens to talk to dead people. This time they journey to 1927 where they take jobs with the Maxwell Circus. They are searching for a young man named Jesse. His sister contacted them through the "Telephone To The Dead," seeking their help in locating her missing twin brother. There is a hint of romance with Kelly trying to figure out how she feels about Austin and Zoey and Jesse fall in love at first sight.

BION is a top notch book with top notch writing and a plot that will interest most young adults and many not so young adults. Bob Kat is a master at characterization, taking time to develop the characters, giving them flesh and making them likable. The characters in this book will have readers begging for more books in this series. The plot is interesting and moves along at a nice pace. This book combines time travel, romance, mystery, fantasy, humor and adventure to create a read that is impossible to put down. Bob Kat is the pen name of a husband and wife writing team. It is obvious they make a dynamite team. I highly recommend this book for young adults.