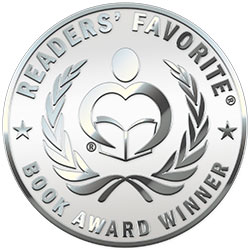 Reviewed by Gobi Jane for Readers' Favorite
Bishop's Law is the second book in the Bishop Series by Rafael Amadeus Hines and it is a fast-paced, rollicking ride for those who enjoy action thrillers. Special Forces Sgt. John Bishop is in deep water again, and even if he wants to spend time with Maria, his childhood sweetheart and wife, now pregnant for six months, he is pulled into a war he never asked for. This time, the war is against a powerful billionaire, warlords from Afghanistan where he has served and where he has left his unit of elite fighters, contract killers, and terrorists. He has a strong ally, Gonzalo Valdez, his uncle and a crime boss, and a team he has worked with before. With mounting tension and the enemies becoming deadlier as days go by, does John stand a chance this time?

This is a riveting story with a plot filled with twists. Fans of military novels will be thrilled as they follow the story. There is so much in the plot and John suffers a personal loss as well. Readers encounter radicalized Americans, an elite fighting team moving in to support a comrade, compelling characters like Nestor, Felix, Bunny, and a host of others. The danger that Rafael Amadeus Hines creates in this thriller is real and the protagonist is a character that readers will adore. He is intelligent, strong, and skilled, bringing into the fight his military training and experience. Bishop's Law is fast-paced and packed with action. There is something intriguing on every page and readers find themselves rooting for the protagonist and watching his every move. It is a work of superb entertainment and I loved every bit of it.