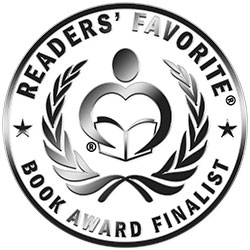 Reviewed by Mary DeKok Blowers for Readers' Favorite
Blessings, Miracles & Supernatural Experiences is a fascinating, in-depth look at miracles from God, and more specifically what it means to have God on your side and in your life. Many examples are given of dangerous situations Christopher H.K. Persaud encountered growing up and living in British Guiana (now known as Guyana), best known as the site of the Jim Jones People's Temple massacre. It was a Third World rural country and so hospitals were minimal and doctors were scarce. Therefore, when an accident or severe illness took place, it often was life threatening. The faith of Persaud and his family prevented many a tragedy. Examples include a serious motor vehicle accident which Persaud was involved in, a missing child, almost catastrophic episodes of seizures, and other medical issues. The most interesting to me is the instances of demonic possession of acquaintances of Persaud and actual sightings of ghosts or other entities.

In all cases Persaud makes it very clear. Only by calling on the name of Jesus can we escape the worst that the spirit world has to throw at us. He has done a thorough job with Blessings, Miracles & Supernatural Experiences and provides many references of Scripture from the Bible, in addition to well-known Bible scholars and evangelists, to back up his statements and stories. This book would be a good addition to the libraries of Christians, particularly if they are in the mission field, as people accomplishing great things for the Christian kingdom are often attacked by the demonic world. Blessings, Miracles & Supernatural Experiences will let readers know what can happen and how to pray against attacks.