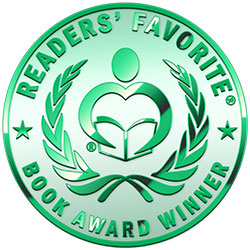 Reviewed by Kim Anisi for Readers' Favorite
In "Blood Shinobi" Edmund Kolbusz tells the story of a boy called Naki. He is the only survivor of an attack on his home village. The attack was ordered by Oda Nobunaga and the young boy swore revenge. He would not rest until Nobunaga would die at his hand. As the story progresses, he often comes close to his goal; however, he has to learn that you often will only succeed if you also can show patience and wait for the right moment – but can he wait? Naki has to learn a lot and slowly turns into a more responsible young man – mainly because he meets people who help him along that way, for example, the beautiful Sai, the daughter of a Ninja Chunin. While staying with her family, he learns more about his past and discovers a truth that explains a lot about his life.

"Blood Shinobi" uses many events in Japanese history to tell the story and moves the characters in those events without compromising actual history too much. I chose the book because I love Japanese history and novels that use it as a background without ruining it. Edmund Kolbusz is one of the authors who manage to combine fiction with history. You could almost believe that Naki really existed – and who knows, there might have been a boy just like him. The story is well written even though some events are a bit predictable but they are balanced by some that are quite a surprise. The number of characters is just right and they all have believable motivations and background stories. If you know a few things about Japanese history, some of the events will ring a bell and characters like Oda Nobunaga will be familiar to you. If you don't know much about Japan and its history or culture, then some things might be a bit confusing for you and there might be a few terms that are unfamiliar but it shouldn't have too much of a side-effect on your enjoyment of the story. I certainly enjoyed it a lot!