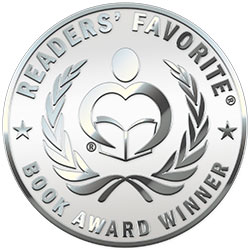 Reviewed by Marie-Hélène Fasquel for Readers' Favorite
Blue. River. Apple. An Exploration of Alzheimer's Through Poetry, by Nancy Nelson, is a poetry collection which allowed Nancy Nelson to face the diagnosis of early-onset Alzheimer's disease in a unique way: through art and sharing. It is accompanied by very moving texts including one by Elizabeth Lonseth, poems by Leonardo da Vinci and Elizabeth Kubler-Ross, as well as a foreword and a preface, which all help the reader get a glimpse of what this disease is and how it affects people. The form of some of the poems mimics how the writer is feeling; her frustration, her love, her humor, even her joy!

Blue. River. Apple. An Exploration of Alzheimer's Through Poetry, by Nancy Nelson, is much more than just another collection of poems. It may be said to represent Nancy's internal life, the questions she ponders, the way she tries to cope with learning that she is suffering from this terrible disease, which is like no other illness as it directly changes your inner self. It touches something that makes you whole, that makes you a special and unique human being. The poems are of a rarely seen density as the author shares her difficulties with us: as simple a task as writing an email becomes "Mind-Boggling Networking" as the author "missed step 3" and "A single ten-minute mission / Takes [her] an hour… or more."

Even if this disease makes her life extremely difficult, this beautiful collection shows that Nancy does not despair and tries to enjoy everything that can be: "Dancing through the daffodils": "It makes me glad to be alive / Even with life's ups and downs, / I'm happy to survive! / This is my life! / I create from it what I will. / It is up to me to find the good. / And… expand on that." What a lesson for us all! I highly recommend these truly inspirational poems! Thank you, Nancy Nelson, for sharing this slice of life with us and giving hope to so many!