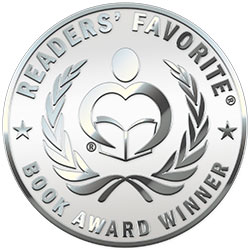 Reviewed by Stephanie Chapman for Readers' Favorite
Golden Angel's Bondage Buddies features Mitch and Domi. They are meeting at the Marquis restaurant that features a fetish show with private booths. The club has secluded rooms for when its customers choose to do their private scenes as well. Mitch offers Domi to be an exclusive for doing scenes. She agrees, as long as it is not a relationship. Domi has a daughter with Marcus and sees no need to reveal what she does when it is his turn to take care of Ana. One evening, Domi and her best friend visit the Marquis and the host catches them breaking a rule. Mitch and his best friend advise the host that they will take care of the problem. Domi is ashamed of putting down another woman who Mitch was talking to. Has Domi developed feelings despite their agreement? Does Mitch feel the same?

Bondage Buddies is a romance story with steamy scenes. I liked how it was more involved than a predictable boy meets girl story. Golden Angel writes in alternating viewpoints from Mitch and Domi. Domi was a lot more open in parenting with Marcus, despite his marriage to a less than hospitable Julia. Ana seemed attached to her stepmother, and I would have felt threatened by the way Julia was critical of Domi. Mitch was dominant and acted confident around his friends. Truthfully, he wasn't as confident, and it displayed this with his lack of personal relationships. Each character had strengths and weaknesses that were presented well. A fast pace marks this story, but details are not lacking. I could feel the tension build and the anxiety Mitch and Domi felt. The end leads to a sequel of the series. Romance novel readers that like a story with a highly unpredictable storyline would enjoy Bondage Buddies.