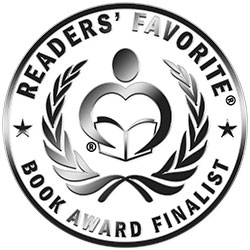 Reviewed by K.C. Finn for Readers' Favorite
Both Sides of the Border is a work of realistic fiction penned by author Terry Overton. The work is suitable for the general reading audience and contains non-graphic references to drugs and violence. Written with a strong sense of faith and Christianity, this touching and often heart-breaking journey follows events on either side of the U.S./Mexico border as three young people try to flee from danger in Honduras and start a new life in the States. Dolores, Ernesto, and Emilio Sanchez fight for their survival in dubious partnerships, dangerous weather, and damning political difficulties. At the same time, newly graduated Ph.D. student Eva Jordan travels down into Mexico from the other side of the border to see firsthand the difficulties survivors and immigrants face.

Author Terry Overton brings to light many heartfelt and genuine pleas from the voiceless thousands trying to find freedom and peace in this world. Although the book is Christian in its morality and showcases characters who are bound tightly to their faith, you don't have to be a religious reader to empathize with the desperation, hardship, and emotion of every harrowing moment of the Sanchez family's journey. Having two women at the center of the action brings this emotional resonance home with even more power, and I especially felt for Dolores and the burdens she had to bear at the tender age of twenty. I thought the dialogue and cultural references were masterfully and sensitively penned to give the tale more personality and realism. Overall, I would not hesitate to recommend Both Sides of the Border to any reader of contemporary drama who appreciates fine writing and souls laid bare.