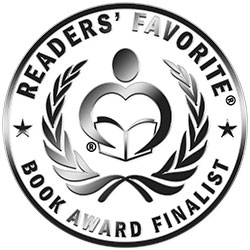 Reviewed by Lisa McCombs for Readers' Favorite
It's weird being in love with your best friend. Mel doesn't want to be, but she is and always has been in love with Sam. Best friends since childhood and all through high school, Mel and Sam share dreams and often finish one another's thoughts. If not for public opinion, the two would be the best couple ever. Upon graduation, school friends Sam, Mel, Joni, Josh, Cory, Berkley, and Jesse take their musical passion to the road and find themselves living the dream as members of a band, The Kind of September. Once in the limelight of musical gossip, any hope of a non-platonic relationship is impossible. It isn't worth the temptation of ending a perfect relationship in lieu of romance. As The Kind of September gains popularity, touring the country in such close quarters really tests the boundaries of propriety, forcing Mel to come face-to-face with the unpleasant reality that Sam might not always be there for her.

Boy Band: Volume 1 by Jacqueline E. Smith is a fun, fast-paced young adult romance that warmed the heart of this reviewer. A fresh perspective of celebrity acclaim, Boy Band sheds a welcome light on the lives of young performers. With an underlying theme of not believing all that is written about Hollywood glamour, Jacqueline E. Smith offers a refreshing view of fame while highlighting the many hardships of living the celebrity life style. I believe that teen/YA readers will enjoy the quirky language and easy format in which Boy Band is written. A must-read for young adult readers.