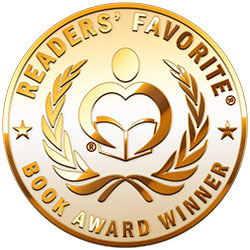 Reviewed by Asher Syed for Readers' Favorite
It's often joked about that between the Boomers and the Millennials, there's an entire generation that hates them both. We are Generation X, and in the ranks is author Steven Manchester, an aficionado of all things 1980s, wrapped up in the pages of Bread Bags & Bullies: Surviving the 80s. In a moment of schooling his boys, Manchester unwittingly taps into the words of his father and it triggers a deluge of childhood memories, for better or worse. All of the quintessential elements are in play: a schoolyard bully, a bedroom split with an accordion door, bunk beds and Ghostbusters, fights and flatulence, a mutilated dog and a bloody hitchhiker... Herbie and Cockroach have much to be grateful for in spite of and as a result of an upbringing in the 80s style of parenting.

Steven Manchester has vindicated every parent of today who was raised in the 80s with the book Bread Bags & Bullies. As expected, there are a ton of pop culture references, brands, movies, songs, and all things Americana in the day and age. What makes Manchester's novel so much better is that it is used to enhance the experience of the reader as opposed to just being the abused vehicle that carries the actual story. The writing is clean and tight, the dialogue is authentic. If I'm being totally honest I could have done without multi-paragraph monologues written in italics, but it is forgiven in the context of a good story. This time. I think this book will resonate well with a wide range of readers in the same way that the resurgence of 80s iconography is having its moment in television and film. Overall, this is a fun romp that kept me chuckling at a few prize pieces long after I'd finished it.