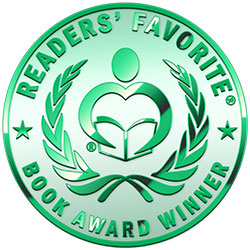 Reviewed by Mamta Madhavan for Readers' Favorite
Break Through Your BS: Uncover Your Brain's Blind Spots and Unleash Your Inner Greatness by Derek Doepker speaks about the choices one makes, how to change that in a positive way and draw truth, enlightenment, and empowerment into one's life. This insightful book sheds light on the myth of independence and how one's desire for self-sufficiency will hinder empowerment, the common mental traps people fall into, the tricks people use to manipulate others, and much more. The book shows how being compassionate to oneself can make everyone compassionate to others, thereby bringing peace into the world.

The book takes readers on a journey of self-discovery; it helps readers question their beliefs, look at things with a different perspective, and make corrections in life and move forward. The book also encourages readers to accept challenges, embrace the contradictions, and will help them uncover the dark areas of their psyche. The author's inspiring words and the tips and techniques in the book will definitely aid all readers to make positive changes in their lives.

All the suggestions in the book are simple and easy to incorporate into one's life to improve it. The book is honest, the author's words are thought provoking and profound, and will encourage all readers to look into themselves and examine their way of life. The book is interactive and it's all about the choices one can make in life for a better kind of living.