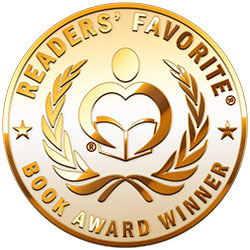 Reviewed by Alma Boucher for Readers' Favorite
Broken Pieces by Judith B. Pinkard is a biographical novel that began in February 1950. Helen responded to a newspaper clipping that offered a bookkeeping position and she met Ernest when she went for an interview. They fell in love, but when Helen realized she was pregnant, she left. She only told Ernest after the birth of their daughter, Judy. They went to New Orleans to fetch their daughter and to meet one another's parents. Their friends, Perry and Maxine, traveled with them. After leaving New Orleans, Perry took over from Ernest to drive the rest of the way. It was a long drive to Mississippi and a treacherous road. They drove into a snowstorm and had a horrific accident that changed their lives forever.

It was very sad to read about the tragedy unfolding in Broken Pieces and how a happy couple's life changed so drastically at the beginning of their marriage and just after reuniting with their daughter. This novel was well written and I could see that Judith B. Pinkard has researched the events thoroughly, as it is based on a true story. The pace wasn't too fast and I was intrigued by the incidents. What else can happen to this couple - haven't they endured enough? The main characters were well developed and they had an affinity with the others. My favorite character was Helen although at times I was so angry with her over the decisions she made, I also understood and sympathized with her. I learned from her to always get up after you fall and try again. It is always worth the try. Everyone who enjoys real-life dramas would enjoy this novel.