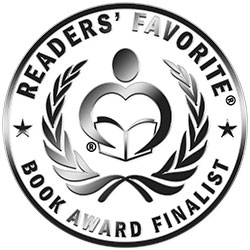 Reviewed by Asher Syed for Readers' Favorite
Have you heard the one about the beaver who arrives to build a dam but has given all of her supplies away? Such is the story of a beaver named Brooklyn in Brooklyn Beaver Almost Builds a Dam: A Book on Persistence by Florenza Denise Lee and illustrated by Eduardo Paj. Against her better judgment, Brooklyn has agreed to haul a cart full of supplies needed to build a dam by herself. She is on her way to meet Bryceson Beaver who is going to assist with the building. Struggling to move the heavy barrow, Brooklyn is approached by one helpful neighbor after another, who offer the lighten the load and make the journey simpler by taking what they need to complete their own building projects. The trouble is when Brooklyn arrives at Bryceson's, it appears that she has given away everything they need.

The world needs some good modern children's stories with the themes previously employed by classic literature such as Aesop's fables, but in a tone and tenor that contemporary kids will connect with. Florenza Denise Lee takes fulfilling this need a step further by giving readers a theme they might not have read about before in describing how when we give away all we have to those in need, the universe often ends up giving us back more in return. What is wonderful about Brooklyn Beaver Almost Builds a Dam is that Brooklyn generously gives away her supplies without the expectation of anything in return. Eduardo Paj's distinct artistry creates illustrations that ooze color and texture. My daughter stretched out a tiny hand because it looked like Brooklyn's coat of fur could be stroked, and her fingers lingered as she took it in. Lee and Paj are now on our permanent radar for our next favorite read and I am excited to see what is to come from this dream team.