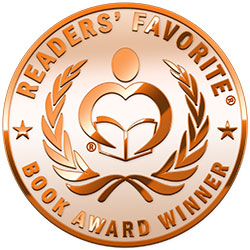 Reviewed by Arya Fomonyuy for Readers' Favorite
Cachibache is the second book in the Director series by Zach Fortier, a quick, suspenseful story that is as entertaining as it is intense, a story with a setting that excites readers as much as the exhilarating plot. After admitting that Camp Baroota has been a failed project, the Director gets back to work, masterminding the creation of Camp Cachibache, strategically located and hidden. But before things get exciting for the camp, a dangerous enemy resurfaces from the Director's past, the psychotic known as the Wild Card, who is poised for revenge and will stop at nothing to see to it that the Director is completely destroyed. Will Nick Hudson and his accomplice from Camp Baroota, Nõnkos Zia, get their revenge on the Director or could things work out differently? It is interesting to follow these compelling characters as they engage in a powerful conflict, taking readers on a rollercoaster, pulsating ride that will get them emotionally involved and utterly intrigued.

The story starts with Nick, bored and irritated, waiting at the bus stop, and the reader quickly gets an idea of the kind of character he is: sick and unstable. He is a person with zero tolerance for tardiness and the reader already knows that it will be easy to get this character to reveal "his surly personality." The plot is fast, unpredictable, and readers will be thrilled by the surprises that come as exquisite treats for them. The writing is great, and the balance between dialogue and descriptive prose is measured and masterfully accomplished. Cachibache is a breezy read, the kind of book readers complete in few hours, but one of those rare thrillers whose characters stay in the reader's mind long after the book is shelved. Zach Fortier may be a master of the genre for he has created a thriller that readers will find hard to put down.