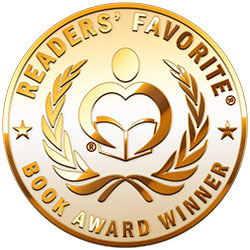 Reviewed by Joshua Soule for Readers' Favorite
"Cami's room was full of treasures: rocks, shells, feathers, toys… Cami loved them all." Cami Kangaroo Has Too Much Stuff! Cami is a relatable little kangaroo with an interesting problem - she has too much stuff. The story begins with Cami excited to go to her friend Savannah's party later that day, but Cami can't find the stuffed puppy she borrowed from Savannah. In the midst of all the "treasures" in Cami's room, she seems to find more distractions than anything else. Cleaning her room proves to be a bit much for Cami and she learns a valuable lesson about keeping tidy when her mom and dad come to help.

I found Cami Kangaroo Has Too Much Stuff! to be very relatable for children, entertaining, and incredibly well-designed. Tidiness and good cleaning habits are excellent lessons for young children to learn. Not only does author Stacy C. Bauer teach an important skill to her readers, but she also does it in a fun-filled way with a silly kangaroo that is sure to keep children entertained over and over again. I also found the vocabulary in the story to be very appropriate for the age range, and encourage growth in children readers. The illustrations, done by Rebecca Sinclair, were vivid and colorful, making me smile on more than one occasion. As an adult reader, I truly enjoyed the book and look forward to sharing it with my own children. Cami Kangaroo Has Too Much Stuff! is a delightful story that will bring joy and learning to your little one time and time again.