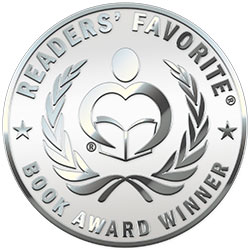 Reviewed by Rabia Tanveer for Readers' Favorite
Carrying the Dead by Juliet Rose is a story of loss, acceptance, and moving on. Hannah Moore's life changes six months after she miscarries. A terrible accident results in the death of an innocent motorcyclist, and Hannah cannot forgive herself. Getting help from a mental institution seems like the best course of action, but the nightmares of that horrible day never stop. Even when her doctor deems her ready for the outside world, Hannah isn't sure. Things escalate when Hannah starts to hear a baby crying at night and has horrible night terrors of the motorcyclist in various stages of decay. Hannah is about to lose her mind when Buzzy, the healthcare worker from the institute, points her in the right direction. Buzzy believes her nightmares are trying to give her a message. So Hannah packs her bags and travels to Mexico to get the answers she needs to end the torture she endures daily.

Carrying the Dead was a surprisingly emotional story of a woman's journey to finding and forgiving herself. Hannah's character became dear to me, and now I understand why; she is relatable, and I could see pieces of myself in her. Her nightmares are scary but understandable. Hannah struggles to find answers, but she has no idea she will first have to forgive herself. Buzzy is such a great friend and the voice of reason Hannah needs to take action against her guilt and grief. The elements of mysticism are handled with utmost respect and care. The narrative style pulled me in and made me stay until the end. I enjoyed Hannah's arc and her journey toward acceptance. Juliet Rose does a fantastic job of covering spirituality, trauma, and paranormal themes. I highly recommend it.