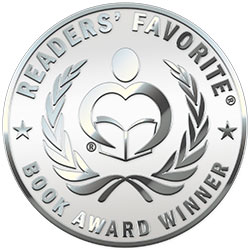 Reviewed by Christian Sia for Readers' Favorite
Cass and Wat is the first book in the NorthWatch series, a young adult mystery that is very enjoyable, a well-written coming-of-age by Cagey Magee. Thirteen-year-old Cass wants only one thing: to protect her brother and help in her father's presidential campaign. But there is a big problem: she is trapped in a luxury suite in NorthWatch Castle, owned by her family. She suspects her family is behind this but how can she escape?

This is an engaging story filled with humor, a novel with strong themes of family, coming-of-age, and intrigue. The story is beautifully told, with elements of the setting well captured. Places are not just named and I enjoyed how the author establishes the relationship between characters and places. The descriptions are terrific and it is exciting to see the world and events through the lens of the characters. The description of the room in which Cassie is confined is vivid, a huge room that ends with windows, with light spilling in above the heavy drapes, yet there is a spookiness that is likened to her brother's brain.

Character is one of the author's strengths and I loved how Cassie, as well as other characters including Senator Glen Wat, are developed. The relationships and intrigue come out brilliantly. The young protagonist is a fascinating character with a unique perspective on life, one that helps to deepen the use of humor in the story. The reader will want to unravel the mystery, to identify the mind behind Cass's predicament and to find out if she can live up to her goal. This novel is hilarious, highly engaging, and entertaining.