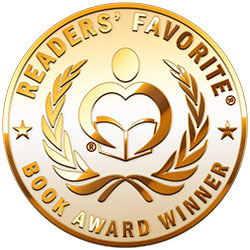 Reviewed by Rolanda Lyles for Readers' Favorite
Emery Magnolia Brighton is the spoiled and privileged daughter of James and Lisa Brighton. In the past, when she got into trouble, all she had to do was call her dad or uncle Judge Henry and they got her out of trouble. On this particular day, Emery went to hang out with her friends and got drunk. She decided to attempt to ride a police horse and got caught. She called her dad, but instead of being rescued, she is sentenced to either prison or community service. Not wanting to go to prison, she is sent to stay with her father and her uncle Judge Henry's friend Nell, her grandson Hudson Cole, and his daughter Crickett. Emery is tasked with working for minimum wage and doing community service hours at Summer Creek Ranch. Emery finds that her scandalous behavior and reputation have followed her, and Hud isn't too keen on Emery staying with their family and influencing his daughter. Will she be able to make a new and positive name for herself and find redemption, and what other changes will come to the little town with Emery in residence?

Shanna Hatfield's Catching the Cowboy is a romance novel about past hurt, personal growth, and finding purpose. Shanna's writing is encouraging and inspires us not to let our past mistakes define us. I loved how Emery learned from her previous behavior, saw herself as the selfish and spoiled person that she was, and decided to become someone better. I also found Hud and his daughter's relationship refreshing in the way that he was affectionate, protective, and supportive of his daughter. Shanna's writing is compelling and I found the characters to be very human and believable. The pacing and progression of the story were masterfully written and I never lost interest in the story. A gripping love story that I found inspirational as well.