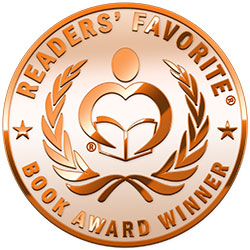 Reviewed by Pikasho Deka for Readers' Favorite
Chasing Arlo is a crime romance novel written by Ginger Ring. Layla is the oldest daughter of mob boss Bruno Rinaldi and heir to the Rinaldi empire. Arlo Brunetti is a soldier for the Caponelli family, who works as a bodyguard for his best friend and heir to the Caponelli fortune, Roman Caponelli. Since her teenage years, Layla has a deep crush on Arlo. While Arlo reciprocates her feelings, he never acts upon them due to the class divide between the two. Circumstances change when Fedor Dubnikov of the Bratva pursues Layla's hand in marriage and, after being rejected, bombs a party involving the Rinaldis and Caponellis. Arlo and Layla must now find a way to be together amidst a war with the Bratva, which threatens to destroy everything they hope for.

Author Ginger Ring's tale of star-crossed lovers feels like a hybrid between Romeo and Juliet and The Godfather. Chasing Arlo is a love story set against the backdrop of warring mafia families. Filled with romance and political intrigue, the plot moves at a brisk pace using two POV characters in Arlo and Layla. You spend time in their headspace, and their relationship forms the backbone of the narrative. Apart from the back and forth between Arlo and Layla, I also enjoyed Arlo's brotherly dynamic with the Caponelli family heir, Roman. The twists and turns feel organic, keeping you immersed in the story. Overall, I enjoyed Chasing Arlo. I will recommend it to readers who enjoy love stories and crime novels.