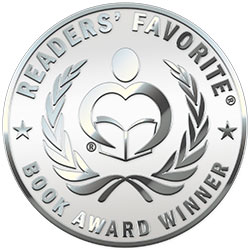 Reviewed by Caitlin Lyle Farley for Readers' Favorite
The Shadow is one of the most infamous bounty hunters in the Star Federation and near the top of the Federation's Alpha Class criminal list. Little is known about the mysterious hunter but when all the signs point to the Shadow's involvement in the murder of Star Federation Captain Coleman on Earth, the young and talented Commander Lance Ashburn rallies his troops for a mission to hunt the bounty hunter down while the trail is still fresh. As Lance and the crew of the Argonaught class starship, Argonaught IV, pursue their target, the last thing they expect is for the small ship to contact them with a warning or to fend off an attack by the Seventh Sun, a group of Neo-Andromedans—the most feared and loathed military faction in Star Federation space.

Chasing Shadows, the first novel of the Star Hunters series, is an exciting and fast-moving space opera with intriguing world-building. Salustro introduces a wide range of unique alien species through a variety of individual secondary characters and richly imagines planets and galaxies beyond our own. One of the most notable species in this novel is the winged big cats called arkin that several characters keep as companion animals. Lissa's desperation and Lance's determination create convincing motivations as all parties find themselves bound by the threat of a common enemy. The viewpoint characters are also relatable and Salustro's lively prose conveys their individual narratives in an engrossing manner. Chasing Shadows is a riveting debut novel and a must for sci-fi fans.