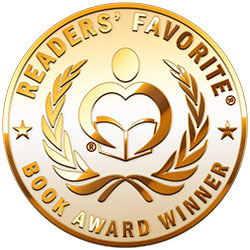 Reviewed by Joe Wisinski for Readers' Favorite
Christina Curtis wrote Choosing Greatness for those wanting to accomplish more in their lives and careers. Curtis says everyone wants their life to become successful and happy, although those goals are difficult for many to reach. Also, many people repeatedly make the same mistakes, continue the same practices they've always done, and get the same outcomes. Curtis has worked for many years in the field of business psychology. For this book, she talked to many highly successful people, including Richard Branson, the CEO of the Virgin Group, and Jonathan Johnson, the CEO of Overstock.com. Her goal is to show her readers how to accomplish everything they can. It is not just for those in leadership positions but for anyone who wants to get the most out of their time and talents.

Choosing Greatness is a remarkable book. Christina Curtis wisely interviews those who have achieved outstanding success, gathering their insights and ideas to pass along to her audience. This makes it doubly valuable because we get insight into the minds of highly successful individuals and become inspired by their life stories. In addition, I found the material at the end of each chapter helpful, including key takeaways, exploratory questions where we are asked to examine our own lives, and a list of tasks to accomplish based on the chapter's material. I've read many books that attempt to help audiences achieve their dreams and be all they can be, and this is one of the best. I highly recommend it to anyone, no matter their present level of success, their abilities, or their goals. You will learn enormously from it to reach, if not surpass, your goals.