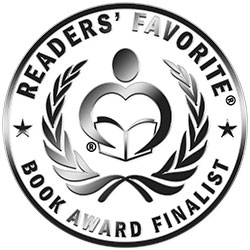 Reviewed by Divine Zape for Readers' Favorite
"Where are you? he wondered. Where am I? Where is everybody?" are words that introduce the reader to the strange state of mind in which the protagonist finds himself. Dardic Jennings has just found out that he has been thrust into a completely new reality. His beautiful life with a nice job and a gorgeous fiancée and a home are gone. Now, he finds himself a beggar and in need of help. Sherry Rosen, a psychologist, takes on Dardic as a pro bono case, and as she works with him to bring him to reality, she begins to believe him, and this has staggering effects on her own perception of reality. Could she be losing her mind too? Or is she being pulled out of her reality into Dardic's world? Cinnamon Kisses by Ra Lynn LoneWalker is a story that fans of Before I Go To Sleep by S.J. Watson will delight in.

Cinnamon Kisses is a psychological novel that features a powerful conundrum. Readers who love books that transport them into the inner workings of the hearts of the characters will love this story. In very beautiful and insightful prose, Ra Lynn LoneWalker creates two memorable characters and explores the psychological problems that faintly brush the minds and hearts of readers. The author masterfully integrates the themes of connection, self-awareness, and the liberating character of reality into the work. The novel features compelling passages and streams of consciousness that will absorb the reader into the viewpoints of the characters. This is a very enjoyable read.