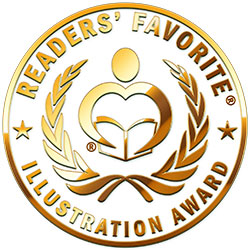 Reviewed by Jack Magnus for Readers' Favorite
Clarence and the Traveling Circus is a children's storybook written by Melissa Northway and illustrated by Carolyn Le. Clarence is so clumsy that the kids in town call him Clumsy Clarence. He's useless at sports, but his clumsiness disappears when he's juggling. Clarence can juggle anything and even used to juggle his dog and cat until the cat hid up in a tree. When Clarence's dad tells him that the circus is coming to town and that they're having juggler try-outs, Clarence gets excited and dreams of being chosen. He's scared to appear at the audition, however, as he figures everyone will expect him to be clumsy, so he disguises himself with a caped costume and a mask. When it's his turn, Clarence is fabulous and definitely the best juggler in town.

Melissa Northway's Clarence and the Traveling Circus has such a positive and inspirational message. Clarence overcomes his fears and shines. He's able to rise above the dreaded name, Clumsy Clarence, and be a star. Carolyn Le's artwork beautifully complements the story. Each panel is intricate and painted in glowing colors. I found myself getting lost in the details of each picture. There's a great bonus in the back of the book for aspiring Clarences - a step-by-step guide to juggling! I've never gotten past juggling two balls at the same time and can't wait to try adding more using these instructions. There are also circus facts, exercises and learning challenges back there as well. Clarence and the Travelling Circus put a smile on my face as I read it, and I'm still smiling. It's very highly recommended.