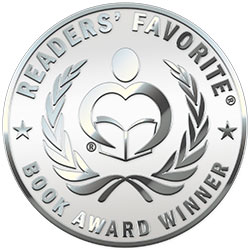 Reviewed by K.C. Finn for Readers' Favorite
Cold Peace: Bridge to Tomorrow is a work of fiction in the historical, interpersonal drama, and wartime fiction subgenres. It is best suited to the general adult reading audience and was penned by author Helena P. Schrader. In this highly immersive and engrossing historical tale, we find ourselves transported back to the post-war era following the Second World War. In Berlin, tensions run high as a cast of characters forms an air ambulance company, including female air traffic controllers and former RAF pilots. Carrying the scars of the last war with them, it's not long before the threat of Stalin brews up trouble once more.

Author Helena P. Schrader has crafted a spellbinding work of historical fiction that brings a unique pocket of history to life with extraordinary detail and heart. I loved the premise and was so intrigued to learn about the Berlin Airlift, particularly through such a naturally told and engaging storyline that gives us all the richness of the period but never has a dull moment in the plot. I was particularly drawn to Kathleen Hart and her journey of self-discovery throughout the tale, but readers will all find different people to relate to as Schrader puts heart and soul into the dialogue and development of everyone from cover to cover. This keen sense of reality adds to the overall attitude of the piece, giving an authentic image of people caught in a very unsettling historical time. Overall, Cold Peace is a deeply engrossing novel that I would recommend to fans of military history, realistic drama, and suspense novels alike.