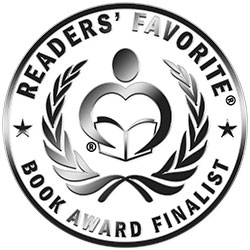 Reviewed by Anne-Marie Reynolds for Readers' Favorite
Coldwater Revenge by James A. Ross is a crime thriller set in 2002. A bio-research company is about to declare bankruptcy but they agree to act as a go-between for a quick payout. Their job is to pass on anonymous shipments containing Petri dishes, powders, and vials – what could go wrong? When a corpse appears in a lake, things start to spiral out of control, especially when a deadly toxin is revealed in the autopsy. Tom Morgan has returned home for a vacation but when the body turns out to be a local, someone he knew, his vacation is over. Joining the sheriff, his brother, he sets out to find the killer. But things are never that straightforward and old secrets are about to be revealed. Can the brothers hold it together long enough to find the killer or will mistrust come between them?

Coldwater Revenge by James A. Ross is an excellent thriller that will have you on the edge of your seat. It's not just about murder; it's about family and friends, loyalty and trust, and what happens when age-old secrets rear their ugly heads and threaten relationships. There are some wonderfully developed characters, people you come to know and love and root for all the way through. The plot is unique, with several subplots winding their way through the main one but everything ties together neatly. This is a fast-paced, gritty novel that will grip you from the start, with plenty of twists and turns to throw you off the scent – you'll be kept guessing all the way to the very end with this one.