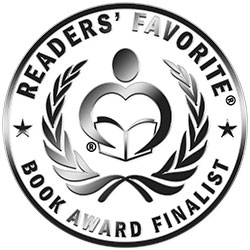 Reviewed by Edith Wairimu for Readers' Favorite
Courage Caroline: A Romance Novel by Heather Lenz is a suspenseful, captivating novel that follows Caroline as she navigates her complicated love life and establishes the values important to her in a relationship. For some time, Caroline's world has been about balancing her demanding work schedule and taking time to spend with her loving grandmother, Melody, who has been ill for a while. Through mutual friends, Caroline meets Jolan, a charming, easy-going, handsome man, who inspires her to adopt a slower pace. On a visit to New York with him, Caroline unexpectedly meets Jonathan. Though he is equally good-looking, Jonathan displays a sense of thoughtfulness, calmness, and wisdom. Caroline struggles with her emotions between the two men as other complex events unfold in her life.

When reading Courage Caroline, I was constantly engaged. The novel is filled with many surprising scenes and revelations. Caroline is drawn to the two men for different reasons. Her potential future with each man could face challenges, an element in the story that adds to its suspense. Caroline's genuineness is compared to the pretentiousness of some of the antagonists in the novel. Her grandmother is playful, fun, and loving. Despite her illness, she does not hold her granddaughter back and encourages Caroline to pursue her happiness. The settings in the novel also add to the scenes. New York's busy and lively scene sets a suitable background for the changes that occur in Caroline's life. While in the city, Caroline yearns for California's leisurely pace, which is where she is from. Courage Caroline by Heather Lenz is a wonderful chick lit novel that readers will enjoy.