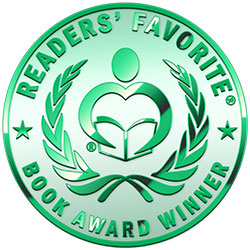 Reviewed by Natasha Jackson for Readers' Favorite
Crazy in Love is the story of Anna Flint and Matt Harper, two programmers who spend years sharing a cubicle wall and trying very hard not to crush on each other. Anna is a mess, but she is also completely wonderful. She collects can, as in food cans, and she can't stand for anyone to touch her. They call her 'Crazy Anna' and it bothers her only marginally. She likes being alone, at least until Matt. He is kind and nice and it doesn't seem to matter that she's Crazy Anna. Annabelle Costa has done something pretty wonderful with this story as she takes us on a six-year journey of crushes, friendship and, ultimately, love.

I cannot say enough good things about Crazy in Love and especially Anna. She is strong, smart, and for the most part she is completely happy with her life as it is. Isolated and lonely. When Matt needs her, she comes through for him, not right away though because Annabelle Costa is a masterful storyteller. We watch Anna gradually getting better in fits and starts, doing things even her own family couldn't convince her to do. For him. And Matt is totally swoon-worthy, he has a giant crush on her even before his world is flipped upside down, and his affection only grows. What I loved most about Crazy in Love is that there were times I felt exasperated with Anna and disgusted with Matt because they were being exactly who they are. They weren't perfect people with a perfect love, but they were the perfect couple for this story. Typically I avoid stories written in the first person, but I'm glad I kept going because this book was totally worth it!