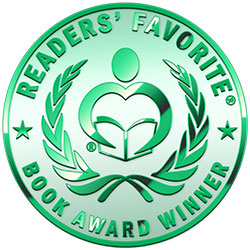 Reviewed by Mamta Madhavan for Readers' Favorite
Culture Infusion: 9 Principles to Create and Maintain a Thriving Organizational Culture by Kerry Alison Wekelo is an insightful guide that speaks about improving the culture in your company and encouraging employees to work better. Apart from the nine principles, the author shares her own personal and professional journey that made her write the book. Her lessons are motivational and readers learn how she steered her life towards contentment, peace, and harmony. The nine principles in the book build on each other and can be incorporated into readers' personal and professional lives. The questions throughout the book and the exercises in the Mind-Expanding Experience section at the end of each chapter are useful and work as a good tool to learning.

The approach to the topic is engaging and will make readers reflect on the importance of building and cultivating relationships. This relevant topic is helpful to all those who want to make positive changes in themselves and in the workplace. The author's personal journey, her clarity while speaking about the topic, and her wisdom are inspiring to readers and will make a difference in their lives if incorporated at home and the workplace. The 3 A's - Accountability, Acumen, Aspiration - and the 3P Method - Pause to Pivot to Positive -are interesting to note and will guide readers to handle challenges in an effective way. The book is thought-provoking and is well written, making it easy for readers to comprehend and use the tips and techniques for a better organizational culture in the work place as well as enriching life personally.