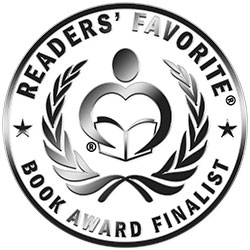 Reviewed by Asher Syed for Readers' Favorite
Dagda: A New Dawn by Corina Douglas is a companion short story to the author's Celtic fantasy series Daughter of Winter. The book begins with an introduction to the titular God, Dagda, on a night when all manner of pleasure is permissible. Samhain is on the cusp and Dagda is distracted in anger and jealousy that his wife Morrígan has been singled out to partner with the new king. Worse still, Dagda's beautiful, intense, intelligent, and sexually bold wife is unable to hide her own pleasure in fulfilling this duty. Dagda's sister Cerridwen catches him as he is drowning his sorrows in mead, telling him of a cloudy vision she has had that on this night, Dagda will also find pleasure...but only if he is able to get past his own stubbornness. "When a woman enters a man's home, they only desire two things: companionship and sex, or to steal from them. Are you here to steal my cauldron, or is it the former..."

In the interest of full disclosure, I had to read Dagda on my phone because my wife practically wrestled the e-reader from my grip after seeing the cover. The irony here is that this exact situation gave me all the same feelings Dagda must have had, and in my opinion that now makes me an expert on the topic. The story is written from the point of view of Dagda, which I appreciated as most books with this degree of excellent sizzle are written from a female perspective. Men need sizzle too. Douglas is skilled in the literary arts of scene-setting and providing readers with a vivid depiction of what is happening and why. What sets her apart is the ability to elicit genuine emotion from a reader because the emotion that extends from Dagda is palpable. For a short story, this piece has some serious weight, and Douglas has roped in not just one, but two new fans. Very highly recommended.