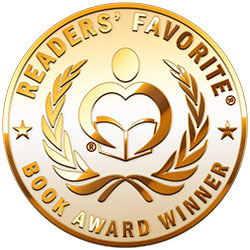 Reviewed by Geoff Habiger for Readers' Favorite
Dagger's Destiny by Linnea Tanner is the second book in the Curse of Clansmen and Kings series. The book picks up immediately after the events of the first book in the series, Apollo's Raven. Set in the year 24 AD in Britannia, the young Princess Catrin must save her father, King Amren, from the wounds he suffered during the attack at the prisoner exchange. However, King Amren is more concerned about the curse his first wife, Rhan, placed upon him, and Catrin's role in sparing the life of the Roman Marcellus. For King Amren, these are treasonous acts for which his daughter must be punished. Meanwhile, Marcellus, also wounded during the prisoner exchange, suffers at the hands of his fellow Romans and his father, Lucius Antonius, who see Marcellus as a traitor to Rome for letting Catrin lure them into an ambush. As Catrin and Marcellus struggle to save their own lives, they try to make their fathers understand the complex love that they have for each other. Each must keep war from breaking out between the Romans and the Cantiaci, while avoiding death for treason. At the same time, the curse placed on King Amren by Rhan has changed due to Catrin's actions to save Marcellus, with dire consequences for the Cantiaci if the new curse can't be interpreted in time.

I greatly enjoyed Dagger's Destiny. In this part fantasy, part historical fiction tale, Linnea Tanner has woven together a wonderful web of romance, intrigue, mystery, and legend to create an entertaining and complex story. The author has done a superb job of creating a detailed and vibrant world of Celtic Britain at a time right before the invasion of the island by Emperor Claudius in 43 AD. She has taken the many myths and legends of the Celts and given them life through the characters of Catrin, Rhan, Marrock, and Myrddin. In each of these, the mythical powers of the ancient druids are brought to life. I loved how the magic of the druids was woven into the story, complementing the drama being created between Catrin's desire to prove her loyalty to her father, and the machinations of Rhan and Marrock. At the same time, the political intrigue is played out in an epic fashion between King Amren, the Romans, and the Cunobelin tribe. Everything meshes together to give the reader a truly entertaining story of love, magic, and betrayal.

I highly recommend Dagger's Destiny. For anybody with an interest in historical fiction, there is plenty to love in the setting Linnea Tanner has created. For those with an interest in epic fantasy, the characters and their interactions, each with their personal goals and motivations, and often in conflict with each other, Dagger's Destiny is a book sure to keep your interest. Both genres are blended together into a seamless whole with outstanding results.