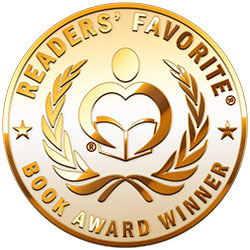 Reviewed by Stephanie Chapman for Readers' Favorite
Linzi Baxter creates an action-filled romance novel aptly named Dangerous Rescue. Siena's love life is the polar opposite of her supermodel career. She fell in love with Hudson Smith, a Navy SEAL. The day she discovers that she is pregnant, she finds that Hudson has disappeared. Another failed relationship ensues after she discovers Kyle is a drug dealer. She obtains work at a private school, only to finds herself face to face with Hudson Smith again. Siena accepts a dinner date with him and plans to tell Hudson about their daughter. Unfortunately, for Siena, Kyle has made bail and assaults her in the parking lot. Hudson witnesses the ordeal and immediately has some of his team attempt to find out what danger she is in. Suddenly, Hudson is called into a dangerous mission after finding a notorious cartel has a $500,000 bounty on her.

Dangerous Rescue is more than the average romance novel. Linzi Baxter adds in plenty of danger and suspense with a colorful cast of characters with unique personalities. I was able to connect with Siena's distrust of Hudson, especially with him just up and leaving her without a call or explanation. I also understood why Hudson moved too since his sister's death left his nephew without a parent. Likewise, I think that Siena made a stellar mother figure by raising her daughter not to think poorly of her father. The sudden separation just as Hudson and Siena reconnect adds to the suspense as it is unknown if Hudson will return within days, weeks, months, or even at all. The end fits well and predicts a sequel with other members of the Navy SEAL team as well as CIA members that were revealed throughout the book. This is a book that I would recommend to adults who enjoy a more active plot with only a few intense romance scenes.