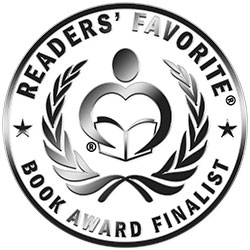 Reviewed by Matt Lebois for Readers' Favorite
Dark Cloud is a breathtaking graphic novel by Sandra Wolff, creator and writer of the screenplay it vividly and memorably brings to life, and Jared Barel, who adapted it to graphic format using unique methods. Dark Cloud tells an action-packed story set in the post-apocalyptic Southwestern United States, presenting the eponymous hero, a woman with a murky past, a hardy survivor with the ability to sense spirits of the land. Partnered with a faithful robot guardian, a remnant of the world's nearly-obliterated past, she is drawn into conflict with a powerful warlord, one of the new would-be rulers of these lands. When a devastatingly destructive force comes into play and threatens to upset what little balance remains for humanity's survivors, Dark Cloud, though outnumbered and outgunned, puts everything she cares about on the line to prevent tragedy.

The visuals in this book are phenomenal. The desert mesas, sunsets, lighting flares are absolutely gorgeous, and the characters are a stand-out. It wouldn't be cheating to flip to the end and read up on the creation process first. The blend of live actors, digital and traditional art really pops and gives the book a truly unique look. The story and dialogue are equally cinematic and original. The final result is a pitch-perfect callback to 80s or 90s apocalyptic action flicks, if they had had bigger budgets to work with back then. The creator's foreword cites The Road Warrior as a foundational inspiration, and I also found myself reminded of Red Dawn, Terminator, Dark Angel, and Battlestar Galactica. I hope we'll see Dark Cloud on the big screen too.