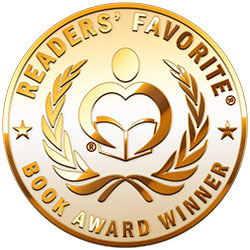 Reviewed by K.C. Finn for Readers' Favorite
Dark Opius is an exciting and highly accomplished work of fantasy fiction by co-authors Muffy Wilson and Dariel Raye. Part of the Watchtower Cursed Angel Collection, the themes of Heaven, Hell and Earth intertwine with love, adventure, battle and faith in this epic standalone story. Our central hero is the angel Gabriel, whose world and mission are thrown into disarray when his charge, Helen, loses her husband in an evil deed committed by the demon Asmodeus. Gabriel goes against the wishes of God to interrupt proceedings and help Helen, but in doing so he sets off a chain of events that will change him and the fate of all worlds forever.

The most intriguing thing about this highly compelling novel is the experiences of Gabriel on Earth, as he learns more about the power of human emotions than he ever thought possible. There is something striking about the first times he undergoes, endearing readers to him as, literally, all Hell breaks loose around him. The descriptions are of equally high quality, giving cinematic imagery of epic creatures and dangerous beasts, as well as strong character development in Gabriel and his love interest, Narsaé, the more that the story goes on. Plot-wise, the threads come together beautifully as more and more events take us towards the startling and brilliant conclusion, and all the while Gabriel's inner narrative and his emotional battle add a poignant, deeper level to the action. Overall, co-authors Muffy Wilson and Dariel Raye have created a masterpiece in Dark Opius which is not to be missed.