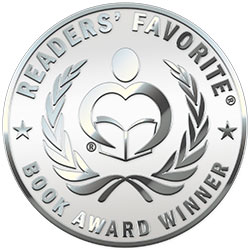 Reviewed by Savannah Edelen for Readers' Favorite
Daughter of the Fallen by Madeline Wynn is an incredible and fantastic story about a teenage girl. She doesn't want to follow along with everyone else in their adoration of Jack, the popular rich kid. Starting The Daughter of the Fallen off, you are introduced to May at a graveyard doing a video report with her boyfriend Cay, the rich boy Jack, and a girl named Alicia. During their video, May falls down a mine shaft and sees something, something that leaves the mine shaft with her. Then she finds out that the demon from the mine shaft wasn't released when she fell in; it has been with her all of her life. Now it is up to May to do all that she can to keep from falling into the darkness that threatens to consume her.

Daughter of the Fallen is a well written tale that captures not only your mind, but your heart as well. Madeline Wynn has created a wonderful book and I would expect the rest of the series to be just as fascinating. As Daughter of the Fallen progresses, more twists and turns are thrown in. Full of hope, despair, and romance, everything that makes a good book is all packed into this 200+ page book. Read and watch as you are transported to a wonderful place you will never want to leave. How much better could it get? Read the stunning first book in the series, Daughter of the Fallen by Madeline Wynn, to find out. May is waiting for you.