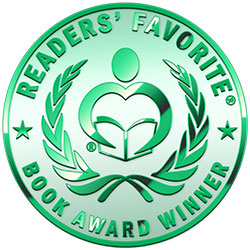 Reviewed by Rosie Malezer for Readers' Favorite
The Case of the Missing Cell Phone is the first book in the Davey & Derek: Junior Detectives book series written by Janice Spina. Davey and Derek Donato are ten-year-old non-identical twins. After receiving some sleuthing books for their tenth birthday, the boys decide to imitate the detectives in the stories as they read. The young detectives' assistant, Mickey (The Cat), had been teaching sign language to Derek for some time. Although Mickey hears well, his younger sister, Jennie, is Deaf and the family communicates in sign language. After Christine Sanders misplaces her expensive cell phone, the twins are on the case, rounding up suspects and investigating the phone's disappearance. When the police make an appearance at the school, the group of gumshoes challenge themselves to solve the case before the police solve it to solidify their reputations as detectives who get the job done.

Being a fan of good mystery stories, I was keen to read Janice Spina's new book series starring Davey and Derek. The Case of the Missing Cell Phone was the perfect way to start their detective careers and earn the trust and respect of their peers at school. I was easily able to picture each scene through the eyes of the young detectives, including the nervous reactions of those who were interviewed. Each turn of the page carried new clues, new excitement, and new adventure as Davey, Derek, Mickey and their assistants leave no stone unturned in trying to solve the puzzle. This book is one of the most fun and delightful sleuthing tales I have read in a long time. This book would be great for young readers in the 7-12 age group, and would also do well in school libraries as it teaches children how to assert themselves against bullies while having their friends' backs at all times.