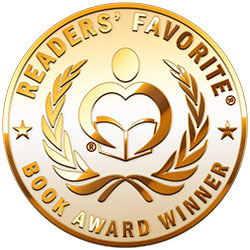 Reviewed by Grant Leishman for Readers' Favorite
Dead Lemons by Finn Bell takes a look at a young paraplegic, stuck in a wheelchair because of his own bad, drunken decisions and trying to come to terms with the mess he has made of his life. His drinking has cost him his marriage and now, in desperation, he sells his house in Wellington, New Zealand and moves down to the deep south, to Riverton, to try to begin a new life away from the mess he was before. What he doesn't gamble on is becoming caught up in the mystery of an old kidnapping and murder of a young local girl some thirty years earlier. Finn finds friendships in Riverton like he has never discovered before, but his own personal journey of recovery will be sorely tested by the trials and dangers of messing with some truly bad people who have managed to keep their evil hidden for so many years.

This is the second Finn Bell book I've read in recent times and Dead Lemons is every bit as good as the first one. Bell has a laid-back, almost conversational style of writing that really appeals to me as a reader. I find his works easy to read and almost impossible to put down. His characters and their cultural traits are, as a fellow New Zealander, easy for me to identify with and laugh at, but Bell has a rare ability to transcend cultural and national boundaries in his writing. Even if you have never heard of New Zealand and rugby, you will love Dead Lemons. At its heart this is a murder mystery, but it is much more than that; it is also a journey of self-discovery for the main character, and also for the reader. I found so much in this book that was easy to identify with. As a murder mystery, it is great and as contemporary literature, it is also excellent. I highly recommend this book.