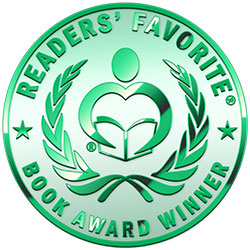 Reviewed by K.C. Finn for Readers' Favorite
Dear Jane is a work of historical fiction set at the turn of the nineteenth century in England, penned by author Allie Cresswell, A Lady. Inspired by the events of the popular Jane Austen novel Emma, this is the concluding volume in the Highbury Trilogy, which follows the story of Jane Fairfax prior to and during the events of Austen's novel. In this final section of the story, Jane is orphaned and comes to live with the Campbell family, where she befriends their only daughter Rowena. As the girls grow up together, we merge into Jane's adulthood, which explores both her relationship with Emma Woodhouse and her tumultuous romance with Frank Churchill.

Fans of the social intricacies, tragedies, inequalities and love-lorn sighs of Jane Austen are certain to find the same level of commitment, atmosphere and loving tribute in the work of author Allie Cresswell. There is shrewd attention to detail in both the general historical period and the details of Austen's Emma which gives this book its intimate knowledge and authenticity, so much so that it becomes hard to tell where Austen's ideas end and Cresswell's begin. As such, Jane's story is one that I found a lot more interesting and exciting than Emma's, and seeing the tale from this angle makes some important points about the choices, relative freedoms and power struggles that women had at the time. Overall, Dear Jane is an excellent conclusion to a powerful and dedicated work of fiction, expanding an ever-popular world with yet more sensitivity and depth.