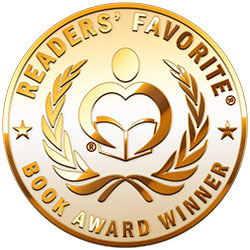 Reviewed by Romuald Dzemo for Readers' Favorite
Death at the Midnight Dragonfly by Susan Boles is the third book in the Lily Gayle Lambert Mystery series, a wonderful blend of murder and mystery, set in the quaint neighborhood of Mercy, Mississippi, during the Christmas season. Lily Gayle's childhood friend, Vlad Templeton, has returned to the city where he grew up to conduct his state-sponsored sleep study. When Vlad finds one of the participants in the study, the local bank manager, Tom Hammond, dead on his front porch, he knows this means trouble. Evidence makes Jack, the husband of one of Lily's friends, one of the top suspects. Lily is out to help Dixie clear her husband's name. As they get closer to unveiling the mystery, they suddenly become targets — this means they have to act fast or become the next victims.

A perfect read for fans of murder mystery and sleuth, the story is crafted in crisp prose and set against a cozy backdrop. Readers get a feel for life in the community and the cultural aspects of the setting, like Christmas activities, come out beautifully in the story. This author has a great sense of realism which she uses to give life to the setting and to create relationships between the characters and the world around them. You will love this novel if you are into stories that are suspenseful, and Susan Boles knows just what it takes to make readers eagerly anticipate what happens next in the story. She makes readers care about her characters so much that they begin to worry about them. Her skilful use of red herrings coupled with the sense of mystery make this book a page-turner. Death at the Midnight Dragonfly will keep you awake all night.