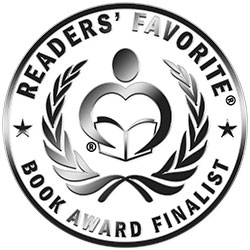 Reviewed by K.C. Finn for Readers' Favorite
Death Do Us Part is a short story collection filled with mystery and suspense, which was penned by author duo J. L. Salter and Charles A. Salter. Comprising ten stories in total, the collection hinges on themes of action, tension and mysteries to be solved, and is accessible for all readers due to some very mild and non-graphic adult references. The stories vary in their individual content, for psychologically mind-bending tales of identity during the Vietnam War through to violent political coups, science-fiction themed rescue missions and bang up to date technological murder mysteries. What results is a highly accomplished collection that was a pleasure to read from start to end.

Author duo J. L. Salter and Charles A. Salter have accomplished a truly striking collection here with not a single dud amongst the ten fantastic tales which are on offer. My particular favorite was That ASMR Girl, a relatively short tale compared to some of the others, but conceptually brilliant and told with a narrative mastery that smacks of the likes of Raymond Carver. There is a talent for getting the humanity out of these characters, even in the short form, so that we as readers become immediately invested in the new people we are introduced to, just before the heat is cranked up on them. Structurally speaking, the stories are well-timed and well-paced to deliver a quality punch with a fully satisfying conclusion as well. Overall, Death Do Us Part is a bold collection of truly original stories, told by a pair of excellent writers.