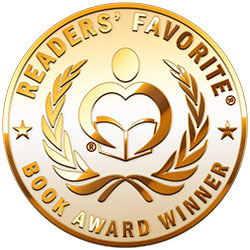 Reviewed by Francine Zane for Readers' Favorite
Deceptive Cadence: The Virtuosic Spy, Book 1 by Kathryn Guare features Conor McBride, a talented musician who is recruited as an undercover agent to find his estranged brother, Thomas. Thomas was conned by the bad guys into a world of money laundering. Conor's adventure takes him to India where he learns more about the criminal underworld than he ever wanted to know.

Imagine how Conor McBride's life is turned upside down from country farmer to spy to infiltrating the criminal underground in such an exotic location as Mumbai. In a short time, he is urged to harden a big, open heart into that of a killer, but that part of his training never quite takes as fully as his handlers would like. Kathryn Guare's Conor McBride is the compassionate cornerstone in a gem of a thriller. Deceptive Cadence is filled with memorable, unique characters who are not always what they seem. They are pulled together by circumstances and design, but the outcome is the wild card that grabbed me.

Conor's strong sense of ethics and devotion to friends and family are what endeared him to me. He is the kind of man I would like on my side because I know he would look at the big picture before shooting the whole place up. He has a gentle side, but that doesn't make him weak. On the contrary, the author has created a stubborn counterpart that frustrates his superiors and makes him hard to kill. I can't wait to see him again in the next installment of the Virtuosic Spy Series.

This was the audio book version of Deceptive Cadence and it was expertly narrated by Wayne Farrell. His performance brought the characters to life and added the perfect amount of drama and angst to this well-written thriller. For me, he will always be the voice of hero Connor McBride. The pacing was appropriate and easy to follow. The production quality could not have been better.