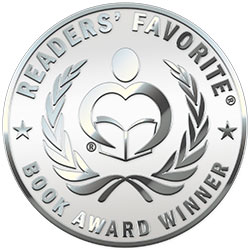 Reviewed by Rabia Tanveer for Readers' Favorite
Democracy Inc by Joseph John is a young adult science fiction novel that will make you sit on the edge of your seat and hold your breath as the mystery unfolds. Titus is not living in an ordinary world. As the son of a rich man, this 18-year-old has every luxury known to man. He knows that the poor barely have enough to eat or survive, but he doesn't care much about it. His perfect existence is shattered when his father is convicted of treason and the responsibility of Roman Biogenics falls into his hands as the oldest child. However, taking over this massive responsibility is not easy. As he prepares himself to take his father's place, he uncovers a scary truth. Titus uncovers a conspiracy and realizes that nothing is as it seems. He has two options: put his head down and take care of Roman Biogenics or get to the bottom of this conspiracy and become an adult. What will he do?

The setting of Democracy Inc, the background, and the premise are all very well put together. The idea of cloning a person and restarting their life at 18 is genius and Joseph John handles it well. Titus is conceited and full of himself in the beginning, but responsibility changes him. His development arc is credible and paced just right to make it believable. His connection with Ryo is entertaining and heartwarming. The mystery behind the Mars mission and his mother's involvement in the process set the right tone for Titus to take responsibility and get to the bottom of it. Titus is the kind of character that grows on you as the story progresses. He is such a deceptively human character that you cannot help but feel connected to him. The descriptions are out of this world, the setting is believable and the future the author has depicted is scarily compelling. A must-read, fast-paced, and incredibly well-written novel for readers of science fiction and dystopian literature.