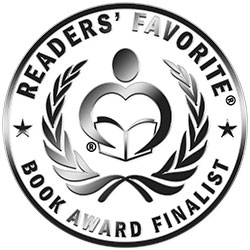 Reviewed by Trudi LoPreto for Readers' Favorite
I found it impossible to put down Devil's Lake after reading the very first sentence. Aaron Paul Lazar has changed the traditional format of a mystery story in a very unique and enjoyable way. He starts the book with a happy ending and works backwards, ending with another happy ending. The story begins with Portia having escaped from the man who has kept her prisoner. She has just returned home to the farm and her beautiful horses that she has only been able to dream about over the last two years. She can hardly wait to see her mother, father and younger sister again. Boone, her childhood friend and next door neighbor who has never stopped believing that she would return, is an added bonus. Portia has had little food and been kept inside a small cabin, not seeing the outside world, just cooking for and pleasuring Murphy, her captor. Planning her escape has been the only thing that keeps her going from day to day. Part Two goes back to the beginning and we learn how Portia was taken and the terrible times she had to endure. Parts three and four of the story are the confrontation, revenge, end of Murphy and the beginning of Portia's new life.

Devil's Lake has everything: mystery, romance, strong family ties filled with love, excitement, happiness and sadness. I was pulled into the book and lived the story right up until the very last word. Aaron Paul Lazar is a brilliant author who has created characters that are impossible not to like, except for Murphy, and a plot that takes many twists and turns, several surprises and lots of suspense and action. It is very easy to give this book top honors and kudos for being everything it promises and more. I highly recommend it to mystery fans. Devil's Lake is a sure fire winner. Lazar has written other books which I have not yet read, but he has certainly jumped to the top of my must-read authors list.