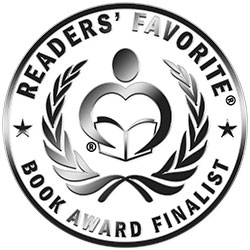 Reviewed by Deborah Stone for Readers' Favorite
Diamonds Or Donuts by Lucie Ulrich is a delightful story of love, friendship and finding God's will in our relationships. Sarah Alexander is engaged to Logan Montgomery, but their wedding plans are abruptly put on hold while Logan travels to Egypt when he gets the opportunity to fulfill his dream of participating in an archaeological dig. Sarah has already given notice at work and her apartment, and now she has to figure out what she will do for the next year or so. She decides to take a job in Sunset Cove where her friend, Pippa, lives. A change of scenery and the opportunity of a new job draw Sarah to the quiet community where she finds more than a job and new friends. Sarah meets Officer Kevin Jenkins and they become fast friends. When Sarah's feelings begin to go past friendship, she must pull back and re-evaluate her life. She is engaged to Logan, yet she is developing feelings for Kevin. Sarah is counting on God to show her what to do next.

Lucie Ulrich easily develops a lovely story of love, trust, betrayal and freedom that is entertaining and enjoyable. As Sarah tries to go on with her life, everything has been put on hold while her fiance, Logan, fulfills his own dreams. As Sarah struggles with being alone, she meets Kevin. Lucie Ulrich's characters are fun and friendly, they demonstrate that even simple and innocent situations can suddenly become complicated and require God's intervention and guidance. Sarah's faith keeps her on track and now she has some difficult decisions to make. Lucie Ulrich's story gives us good role models, showing us how to handle each situation while keeping godly principles in mind. I enjoyed this book very much.